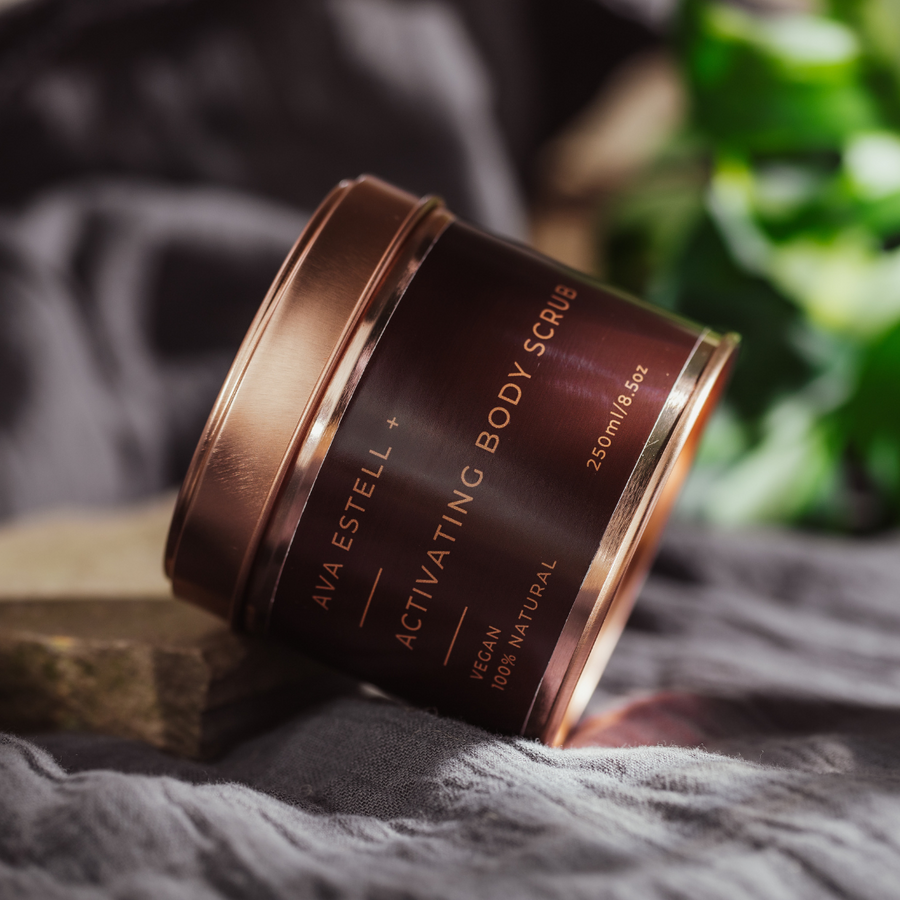 ---
Description
The Activating Body Scrub is part of our Body Restore Kit, in combination with our Magix Cream, works together to treat skin conditions such as hyperpigmentation, stretch marks, blemishes, dark spots or dark areas (underarms, knees, bikini line, inner thighs), psoriasis, eczema or anywhere there is an imbalance in pigmentation, dryness or when the skin is not in it's natural state.
Ingredients
Cocoa Butter, Grape Seed Oil, Robusta Coffee, Lemon Essential Oil, Rosemary Oil, Preservative Eco.
Size
Size: 250ml (8.5oz)
Shelf Life
Shelf life: 12 Months
How to Use
Before & After
Why More Than
100K+ Customers Love Ava Estell?
Frequently asked questions
How do I use the Activating Body Scrub?
Can you use the Activating Body Scrub on your face?
Yes! The Activating Body Scrub is safe for full-body use.
Are your products safe for use on babies and children?
Yes, but we do advise you to do a patch test first.
What happens if the product doesn't work for me?
Although rare, in the event the product you purchase doesn't work for you, you're covered by our 100-day money-back guarantee. You can learn more about the money-back guarantee here.
What if I buy the product and never use it? Can I return it?
We have a 30-day returns policy. To be eligible for a return, your item must be in the same condition as when it arrived. It must be unused, unopened, in its original packaging. You must also have your receipt or proof of purchase. For more information, view our refund policy here.
How do I know your products really work?
We have 1000's of 5-star reviews with raving customers sharing their amazing life-changing experiences. You can read some of the reviews here.