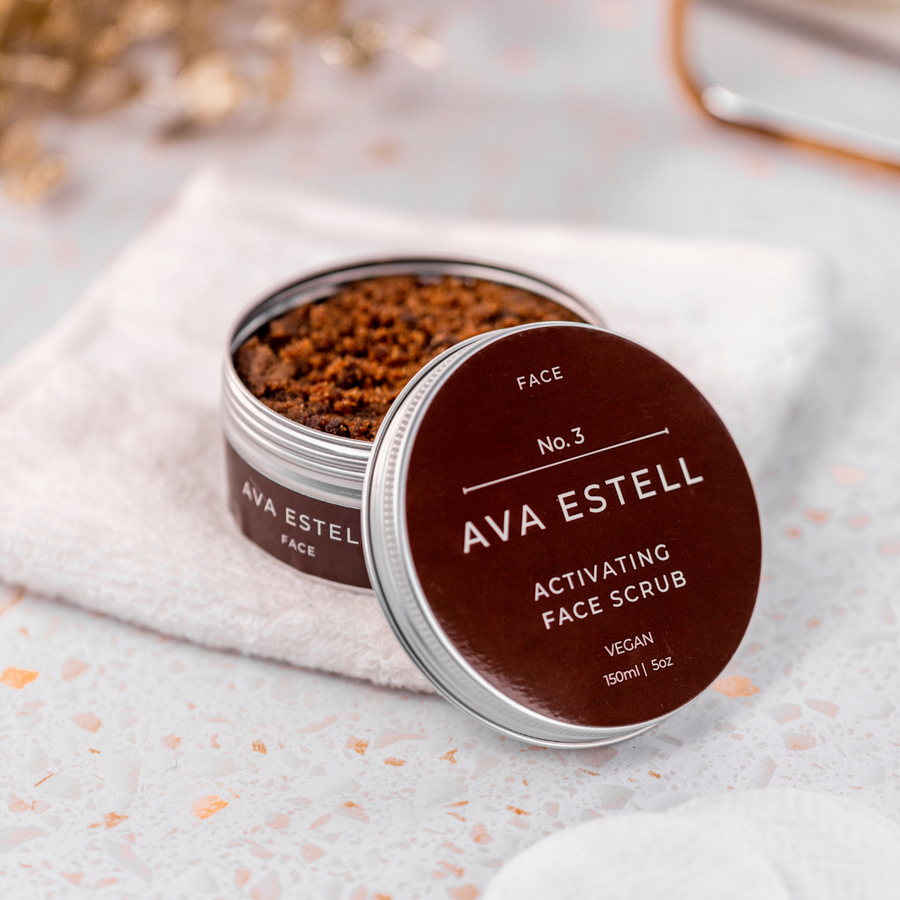 ---
Description
Using our Activating Face Scrub is a soft and gentle way to exfoliate your skin. This helps to buff away dead skin and to promote cell regeneration.
It's the perfect way to accelerate and maintain clear, glowing skin.
Ingredients
Brown Sugar, Calendula Oil, Kaolin Clay, Decyl Glucoside*, Preservative Eco*, Vitamin E Oil, Sweet Orange Extract
Size
Shelf life:12 Months
Shelf Life
Size: 150ml / 5oz
How to Use
Before & After
Why More Than
100K+ Customers Love Ava Estell?
Frequently asked questions