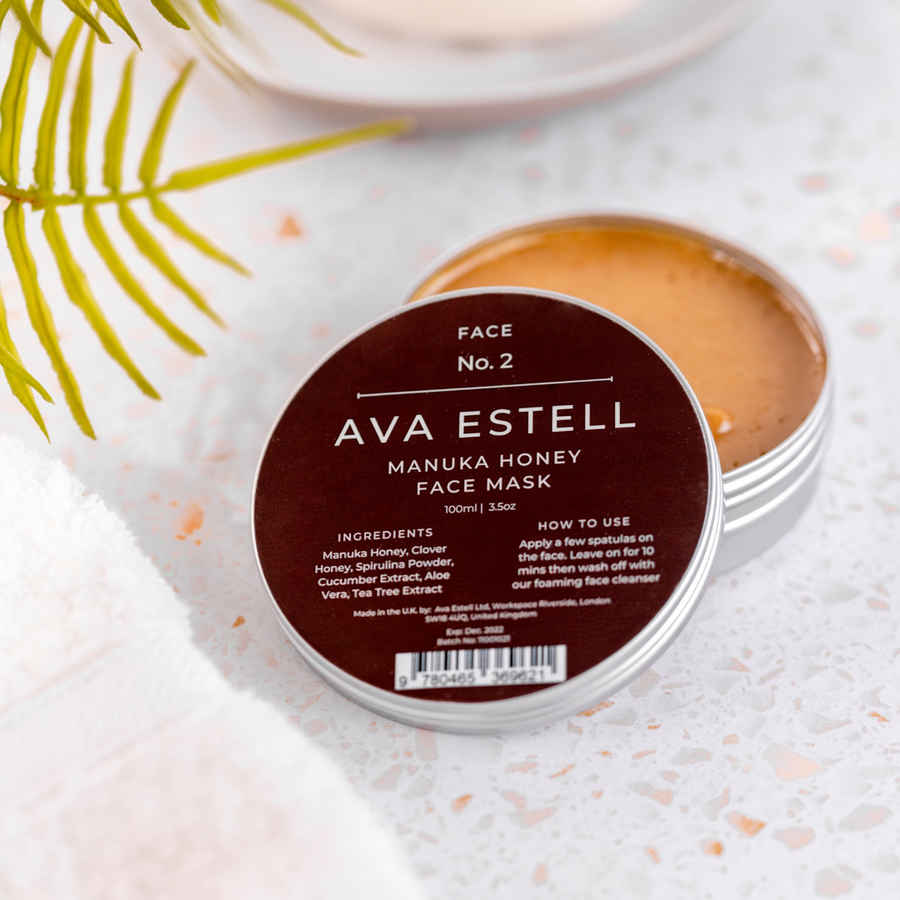 ---
Description
This Bundle will also help to relieve scalp concerns such as itchy scalp, dandruff, and other scalp related issues.
Manuka Honey Face mask - Manuka honey is soothing and has excellent antibacterial properties to naturally combat acne causing bacteria. It also helps to reduce inflammation and redness.
Ingredients
Manuka Honey, Clover Honey, Spirulina Powder, Cucumber Extract, Aloe Vera, Tea Tree Oil
Size
Size: 100ml/3.5oz
Shelf Life
How to Use
Why More Than
100K+ Customers Love Ava Estell?
Frequently asked questions
How do I use the Manuka Honey Face Mask?
Are your products safe for use on children?
Yes, but we do advise you to do a patch test first.
What happens if the product doesn't work for me?
Although rare, in the event the product you purchase doesn't work for you, you're covered by our 100-day money-back guarantee. You can learn more about the money-back guarantee here.
What if I buy the product and never use it? Can I return it?
We have a 30-day returns policy. To be eligible for a return, your item must be in the same condition as when it arrived. It must be unused, unopened, in its original packaging. You must also have your receipt or proof of purchase. For more information, view our refund policy here.
How do I know your products really work?
We have 1000's of 5-star reviews with raving customers sharing their amazing life-changing experiences. You can read some of the reviews here.